With 1/12/2019 as the date of signing the articles of association by the founding members, 12/12/2019 of filing them with the First Instance Court of Athens under Reg. No. 489461, and 16/12/2019 of commencement of business with the Tax Office of Kallithea, with TIN 997001960, the "Hellenic Association of Risk Managers" (H.A.RI.MA.) Nonprofit Company Under Civil Law was founded; an initiative by a group of senior managers who are involved in the broader field of risk management.


The Association aspires to become the collective body of all Risk Management executives, irrespective of industry and employment specialty in Risk Management.

The role of Risk Managers is extremely important for the business world and even more important for the Capital market, financial institutions, and insurance companies. The Association will come to the aid of their efforts, highlighting and upgrading their role by providing information, training and links to international organizations, as well as holding discussion with government and also with other relevant organizations.


At the same time, the Association will contribute to more effective risk management by the market, by conducting research on the level of preparedness and response of organizations, to risk issues.


The founding members have significant previous experience and technical expertise in Risk Management, in areas such as Financial, Credit, Insurance, Compliance, Market, Commercial, Procurement, Facility, Logistics, Governance, and Data & Cyber risks. The participation of renowned Risk Management academics - teachers completes the spectrum of representation of expert professionals in the Association.


The Association, at least in the beginning, will not have any resources other than the subscription fees paid by its members. This means that everything relies on volunteering and the willingness of the members to offer to society.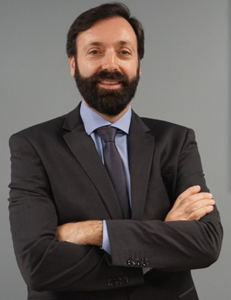 Message by the President of the Board of Trustees (BoT)
"The Hellenic Association of Risk Managers came into being and has already been warmly received by industry executives. Although it may seem strange, before we made this decision, there had not been any form of collective representation for Risk Management executives.  Such a key industry, the professional conduct of which is largely responsible for the smooth operation and 'protection' of an organization, has its own premises now, albeit late. As a collective body, the Association will attach special importance to providing education and further training to its members.  We shall remain committed to the activities that we have planned, and within a very a short time, we will experience the results of this group initiative in practice. I invite all Risk Management professionals, from any industry and business, regardless of experience and rank, to support this effort, from which, they can only reap benefits. I wish all the strength and success in the work of the management team!".